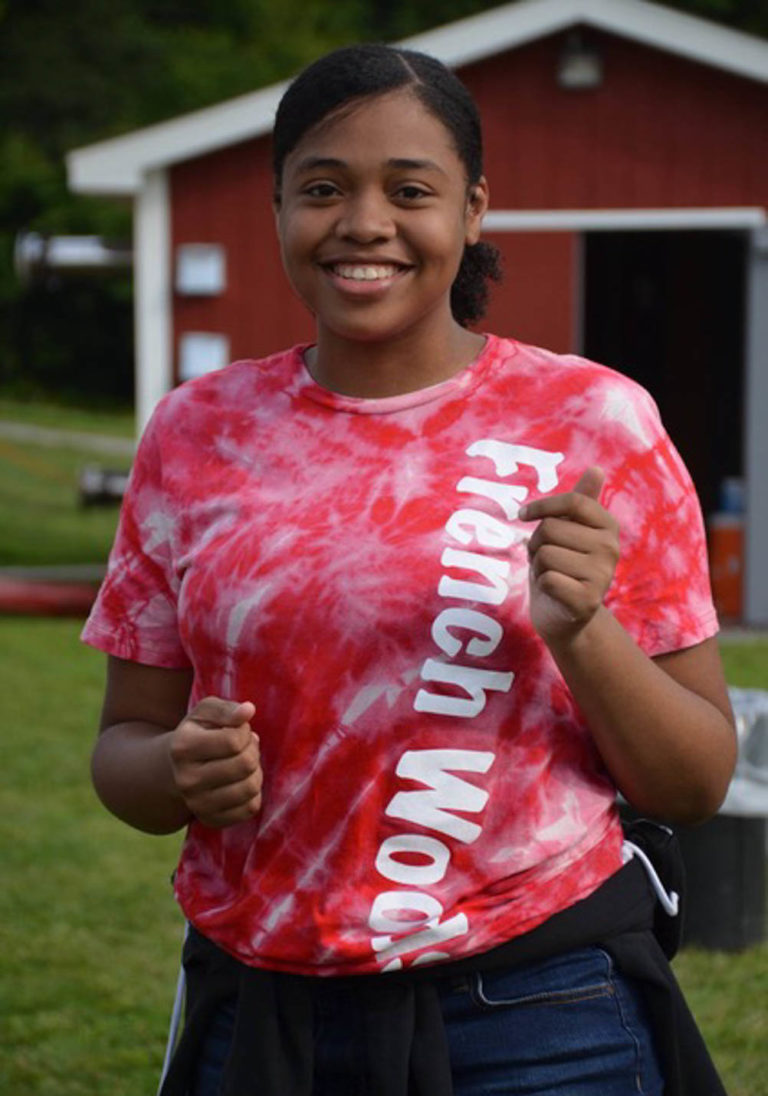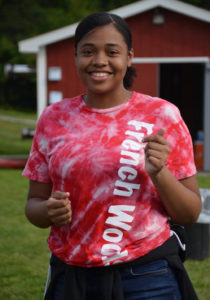 Since my daughter stepped off of French Woods Sports and Arts Center property after a month of being a first year camper there, there has been nothing she holds in higher regard than her time there. She says, "It's the only place where I really feel comfortable being me!" The worst part of CV-19 for her was not being able to attend camp in Summer 2020. These days you will often hear her in the house remarking, "I miss camp!" French Woods Sports and Arts is where your child can grow, learn, thrive, and just have a great time.
I want to thank you and your amazing team for the wonderful experience our daughter had at camp. Those four weeks have had a huge impact on her and she's become more confident, organized, caring, respectful, responsible and the list goes on. As she said, she's had "the time of her life".
My daughter truly enjoyed her time at French Woods Sports & Arts this summer. She came home with a new camp vocabulary, wonderful memories and an unforgettable experience. She made new friends, disconnected from her devices, and explored new sports and activities she never would have had the opportunity to do at home. Her time at camp has allowed her to grow, to step outside of her comfort zone, to develop a deeper appreciation for personal connections and to enjoy the simple pleasures that good times and good people bring.
Thank you for a wonderful experience my kids had during this summer's session 4. I'm truly amazed how huge influence it had on them. They can't stop talking about it and for sure they are planning to come back next summer! Please continue to do all you and your family is doing, to make it possible for teens to grow, learn, explore and meet other kids from all around the world.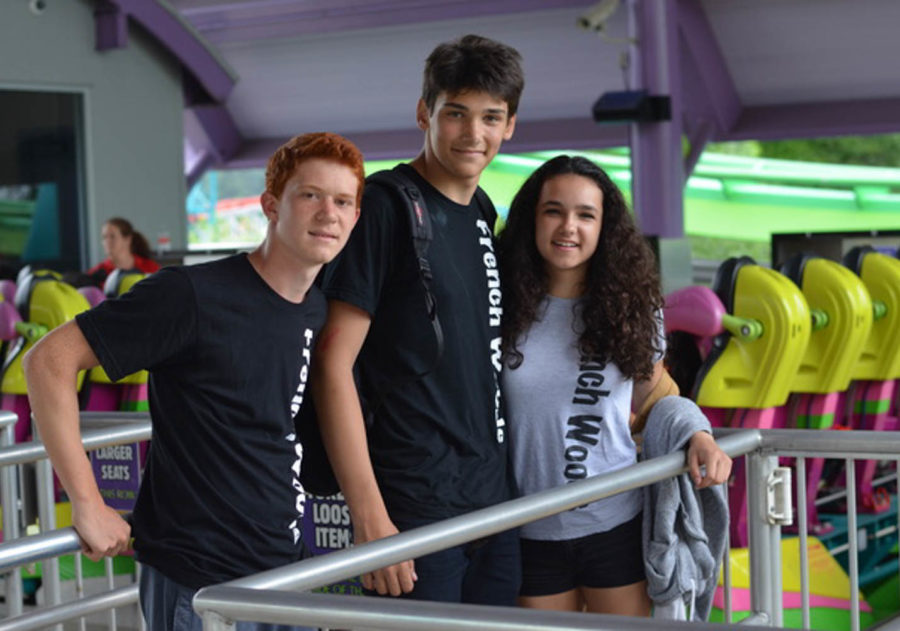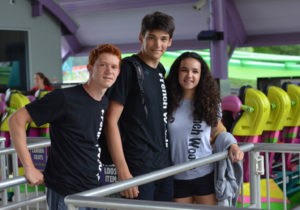 French Woods is truly one of the most amazing places in the world. As a former camper, CIT, and now staff member, FWC is my second home. Camp is an incredible place to grow, learn, have fun, explore, and be yourself. Being a camper and counselor both brought me the confidence to try new things, helped me step outside my comfort zone, and shaped me into the person I am today. Camp brought me the most amazing friends from all around the world who I am lucky to call a family.
As someone who had the opportunity to spend my time as a camper, CIT and, finally, counselor at French Woods Sports and Arts Centre, I can confidently say that this is a camp that becomes a home in no time at all. Having the opportunity to get to work in such an inclusive and nurturing environment truly shaped who I am today. Not only did I gain experience by meeting other counselors who aided me in developing my skills, but I also was given the opportunity to form connections and build relationships with some of the most incredible people I know to this day. There is something spectacular in knowing that you get to make a difference in children's lives by simply being a confidant and friend to them. This truly is the most rewarding job and I feel so fortunate to have had the opportunity to experience it at French Woods Sports and Arts Centre.
My daughter has been attending French Woods Sports and Arts for three years. The camp is located in a beautiful setting and provides excellent accommodation for both daytime activities and sleep time. An expansive number of programs are skillfully designed by Nigel and his team to offer campers the opportunity to be involved with activities that are fun and enriching. With teenage years being a special challenge, I was delighted to find that safety is a top priority and boundaries are clearly communicated and respected. My daughter has grown in many positive ways during her summers at French Woods as she found a place where she can explore new interests while forging new friendships. Overall, French Woods Sports and Arts has been a wonderful and transformational experience.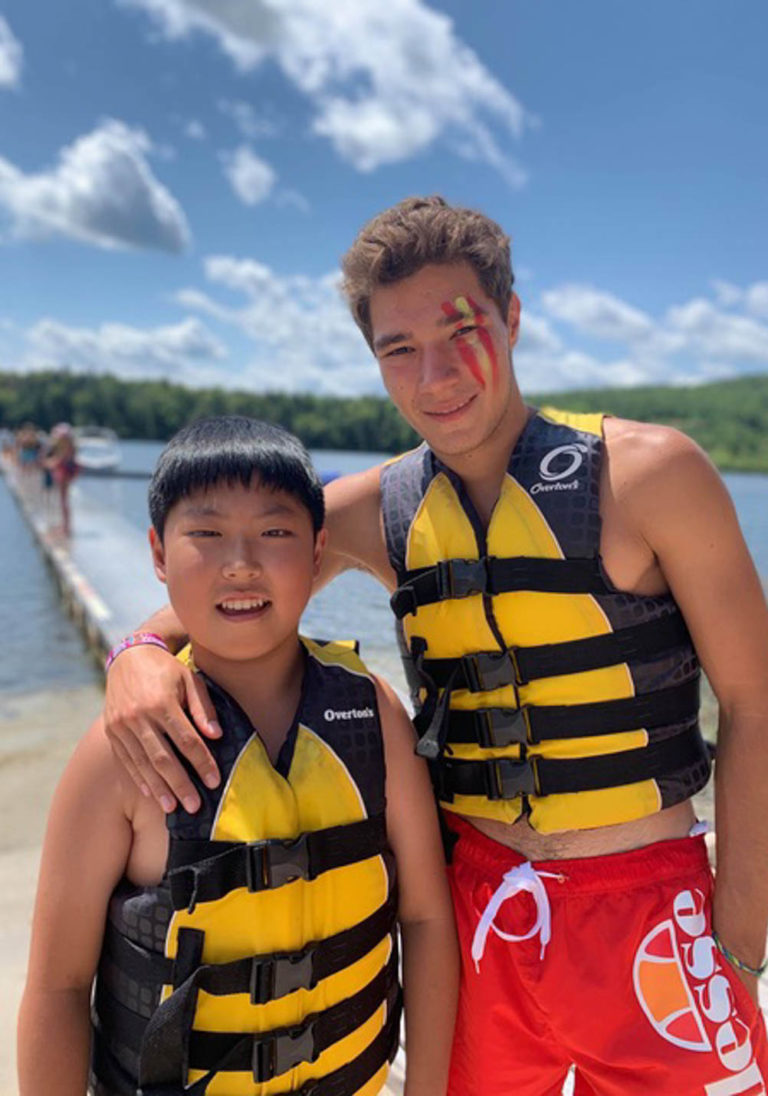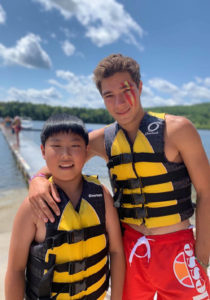 Spending a summer working at French Woods Sports and Arts was easily one of the best opportunities I've ever been presented with. I loved it so much I went back for a second year and plan on going back for a third! The camp is loved by so many great kids that keep on returning because it is their second home away from home. I met so many wonderful people and made friends I will have for life. I will be forever grateful for the summers I have had, and look forward to the many summers yet to come spent at FW Sports and Arts.
Over the last five years, French Woods Sports & Arts Center has become an integral part of our kids' summers. Both our daughter and son started at the camp in their early teens, in the very first year that FWC began. So much of their experiences have been incredible, ranging from days spent on the flying trapeze, to evenings participating in unique activities in which teenagers from all over the US & world get a chance to bond, and in some cases, make friends for life. Speaking as a parent — whose own father ran one of the original sports camps in the 1970s — I can unequivocally say that Nigel Watson has rightfully earned his reputation as one of the most dedicated, caring & supremely professional summer camp directors working anywhere today. His team is second to none. We strongly recommend French Woods Sports & Arts Center as an outstanding setting where any teenager can spend their summer!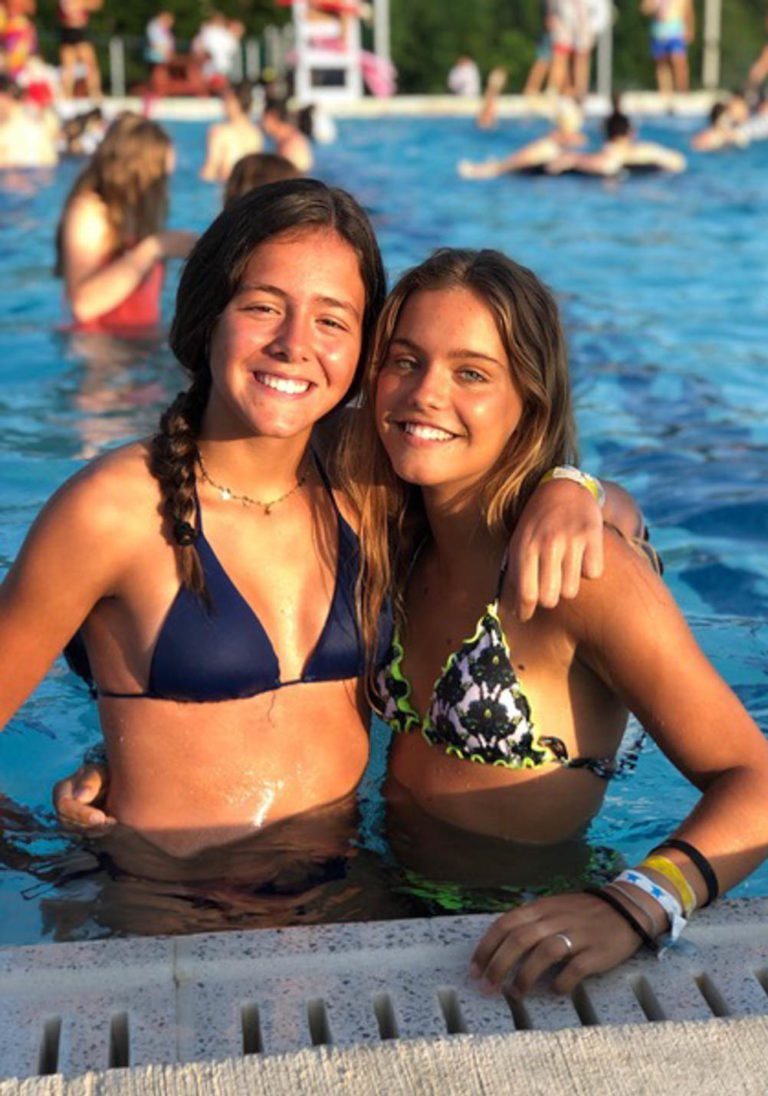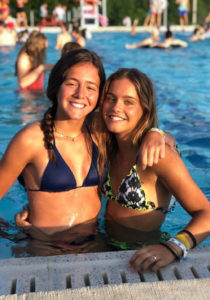 French Woods Sports and Arts is a welcoming, lively, and memorable place. I initially learned about it as a camper and was granted the opportunity to progress and grow throughout the years with the camp. The experiences, friendships, and memories at this camp are unforgettable and last a lifetime. The environment, staff, management, and activities are wonderful and inclusive to all. It is a one-of-a-kind experience and if you have not done it before, I would highly recommend it!
FWC offers an unmatched opportunity to meet campers and fellow staff members from all over the world all while spending time in one of the most modern, peaceful, and beautiful camp settings in the United States. Best of all, FWC allows you to be you.  Everyone I've met at FWC has always been so warm and welcoming regardless of similarities or differences.  From teaching and interacting with campers to all the time spent with staff, I have never enjoyed life more than when at FWC!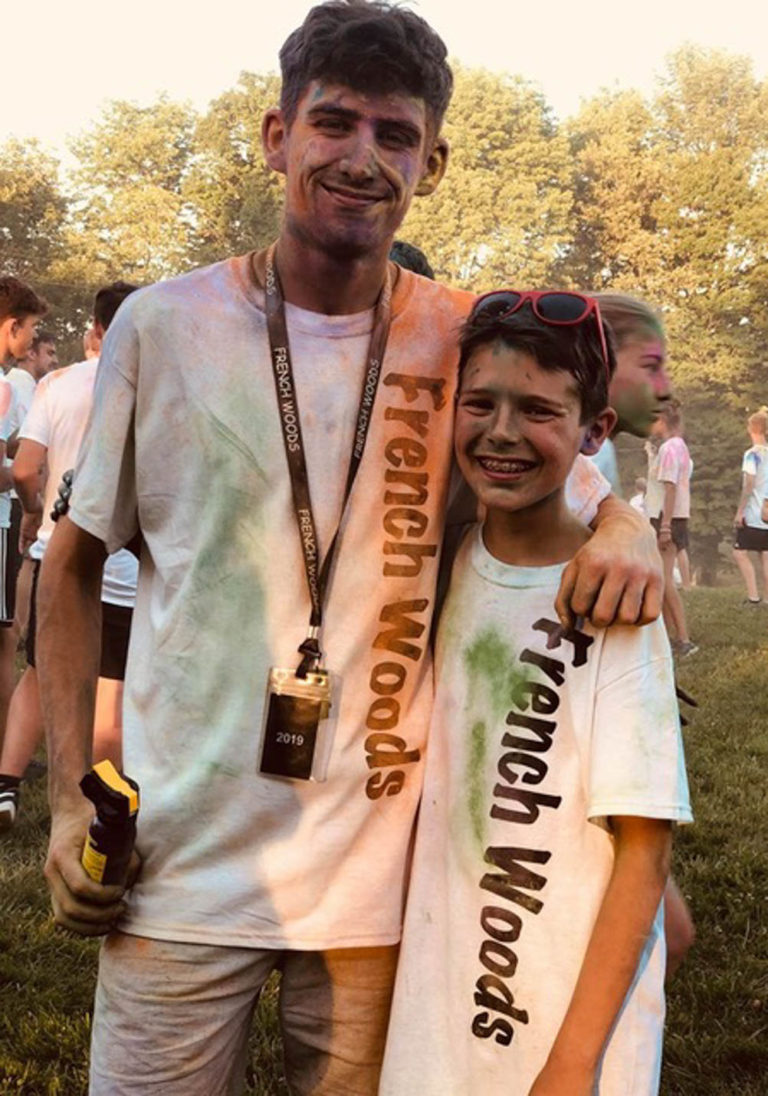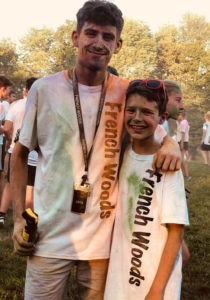 French Woods Sports and Arts Center is my home away from home. When I went for the first time back in 2015 I never thought I'd still be going back today! It's super rewarding to be a counselor and to look after a bunch of awesome campers. Before I came to camp I was worried about being in that position but once I got here I figured out that you don't necessarily have to be a loud, crazy kind of person to be a good counselor – you can just be yourself and the kids will learn to like you for who you are. I've made friends at camp with people that I know I'll be friends with for the rest of my life and every year I look forward to going back to FWC to be reunited with my camp family.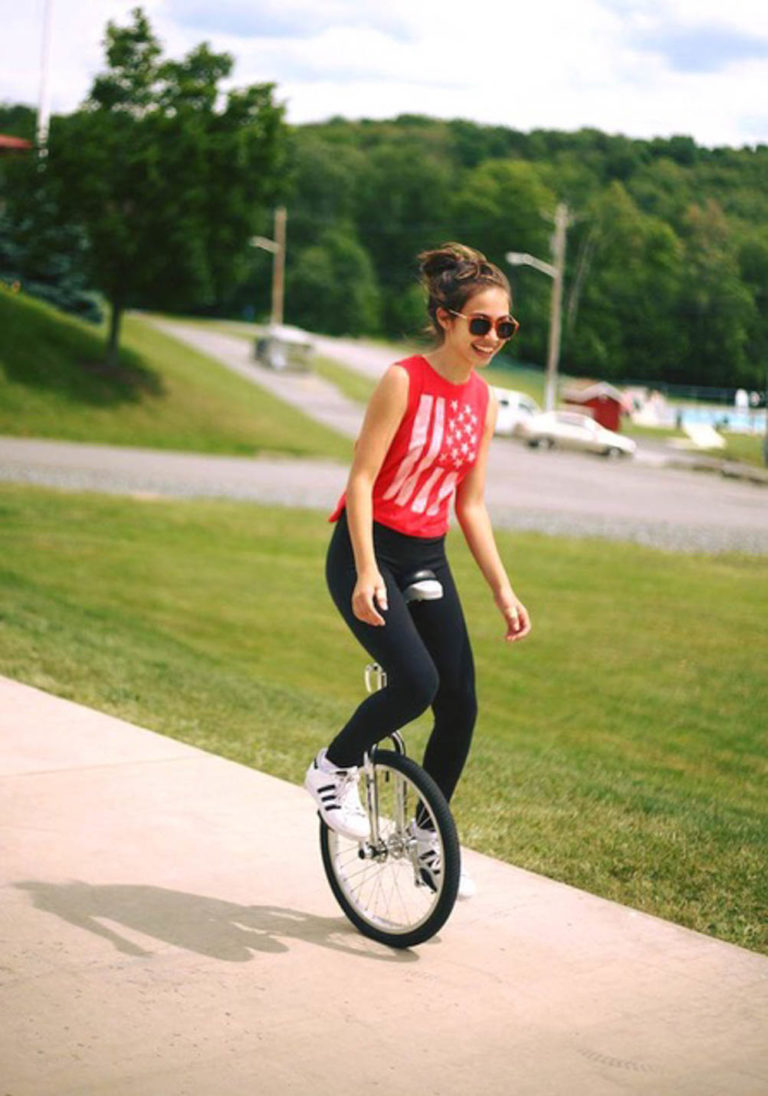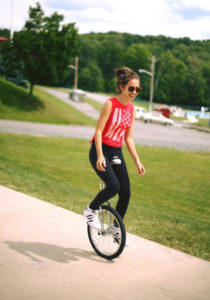 My first summer as a staff member at French Woods Sports and Arts was, and forever will be, the best experience of my life. Not a day goes by that I don't think about it- I made lifelong friends from all over the world, met the most amazing kids, and gained so many new skills and confidence; all while doing what I love and being the happiest I've ever been. It is truly unmissable.
There are no words to express the love our family has for French Woods Sports and Arts Center, it has become our daughter's summer home! Nigel and his staff have created the most incredible environment for these kids!  Being a former sleep-away camper, I could've never imagined a better place to send my girls. The landscape of camp is breathtaking, the bunks are spacious, very clean, the food is great, and the counselors are phenomenal! I think my favorite feature of FWC is the fact that the kids are in control of customizing their camp experience. I remember when I went camping I hated having to participate in activities that I had no interest in. My girls have done things they would have never experienced at a normal day camp from the circus programs and multimedia activities, the list goes on and on…I can never ever say enough good things! If you're still shopping camps STOP here, you'd be crazy not to end your search at FWC.