Living and working in our vibrant community is fun, rewarding, challenging, and life-changing. This will be the summer you'll remember for the rest of your life.
French Woods Sports and Arts Center is America's Top Teen-Only Summer Camp. We've also been voted one of the best camps in the USA and in the top 16 worldwide based on quality of program, activities, facilities, food service, communication, safety and of course our AMAZING Staff.
Our camp is located in Hancock New York in the Catskill Mountains 2.5 hours from NYC. We accommodate boys and girls ages 12 -17 for 2, 4, 6, 8, or 10 weeks. We are a non-traditional camp, which means we have a fully elective program where the campers select all of their activities, have multiple sessions, no ceremonies, flag calls, formal inspections, or uniforms.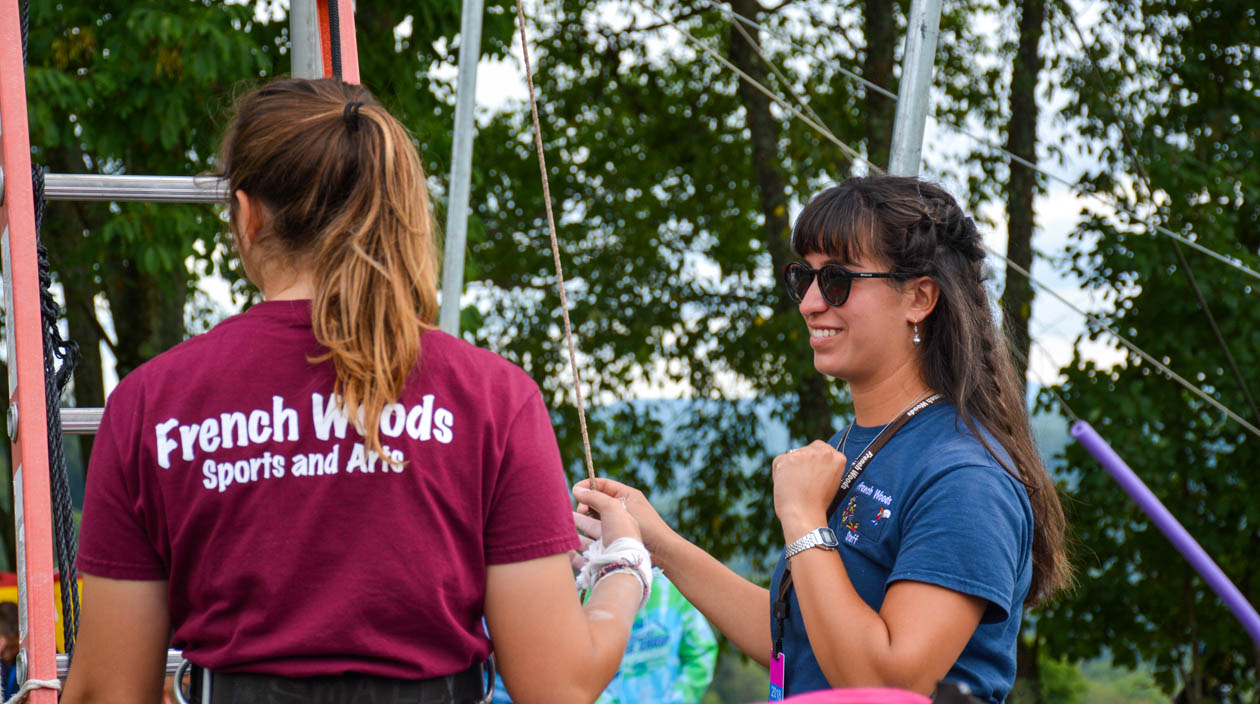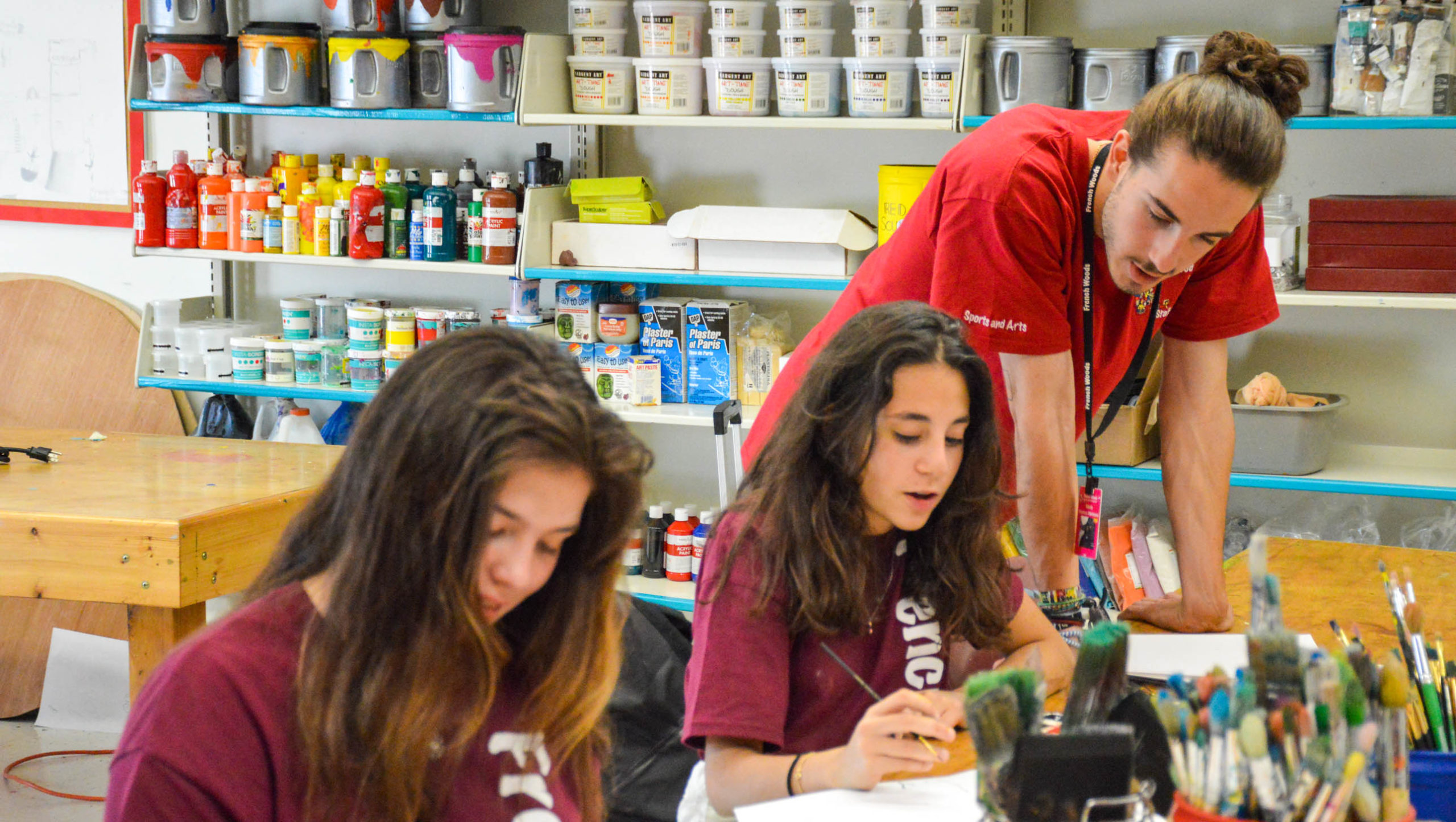 Who We Hire
We hire professionals, teachers, experts, and university students in a wide variety of positions. We also hire doctors, nurses, EMTs, paramedics, kitchen and dining hall staff, administrative staff, drivers, maintenance and landscaping staff, etc.
We do not hire general counselors. We only hire specialty counselors who have strong skills and teaching abilities in one or more of the areas listed on our application. You do not need to have skills in several areas. We are looking for a strong background within a specific area of camp. When filling out the application, give careful thought to each area and only indicate those areas that you would be comfortable teaching or assisting in. Be descriptive and detail your experience in the skills that you have.
Qualities We Look For
Not only do we look for staff with strong skills but we also look for the following qualities – sense of humor, energy, patience, creativity, dedication, enthusiasm, flexibility, ethics, and a little bit crazy – but in a good way.
We value creative input, new ideas, and new activities and are always open to change.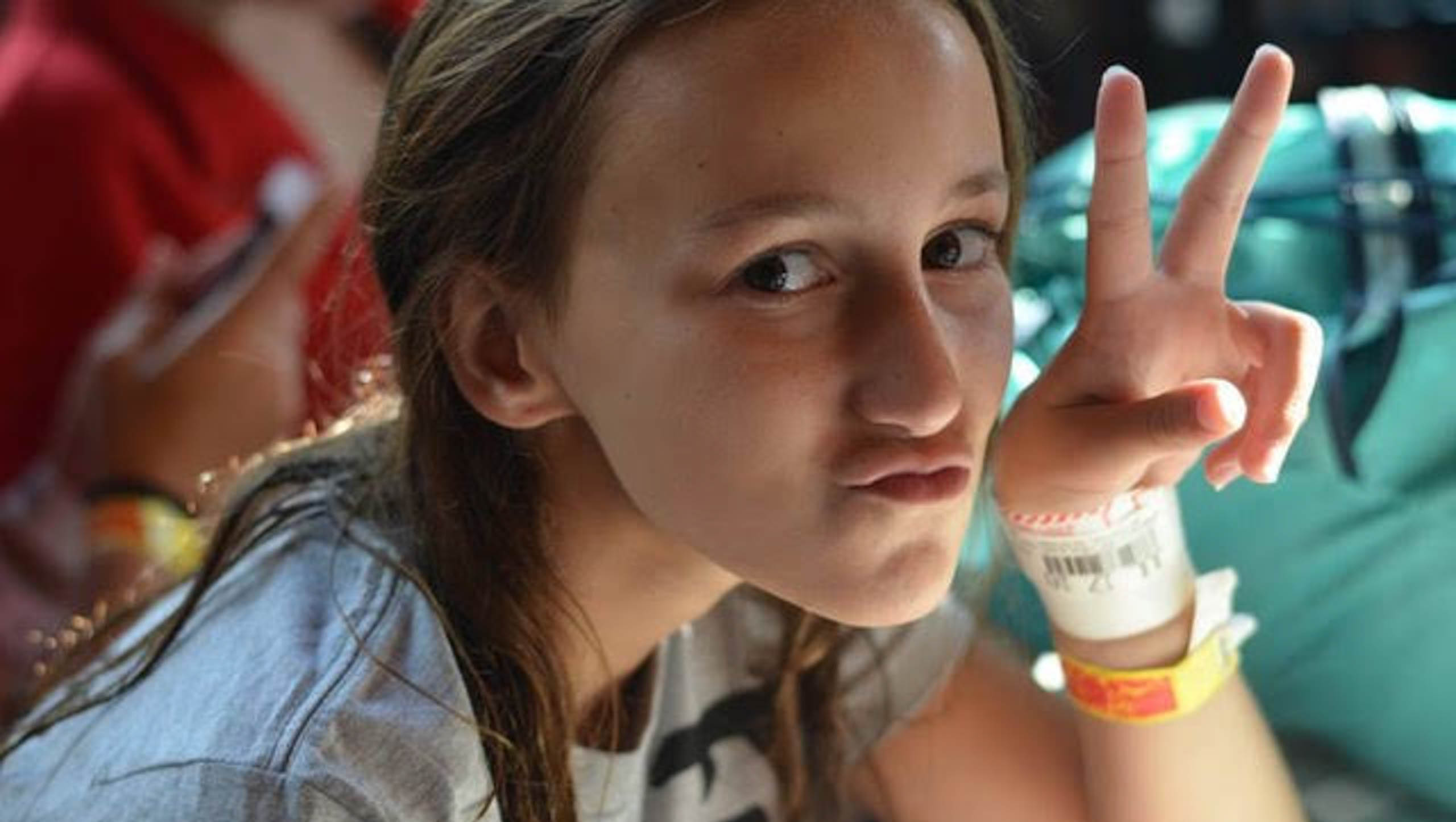 Benefits
Benefits are many and include plenty of time off, no curfew, free 24-hour Laundromat, WIFI, staff lounge with Cable TV, organized/subsidized staff trips to New York City, Philadelphia, Niagara Falls, and more, free movies in the local town, free bowling in the local town, use of facilities and equipment including the fitness center, heated pool, studios, gymnasium and working in an activity area that you are passionate about.
International Staff
International staff that are hired will need to obtain the appropriate visa to work in the USA and camp will help you with this. We fully participate in the J1 Visa Cultural Exchange Program.
---
WARNING BEFORE APPLYING – this may be the beginning of a multi-year journey. Camp is addictive.
Sign up for the Summer of a Lifetime
Prepare yourself for a summer of unbelievable personal growth and incomparable lifelong friendships.